Sushant Singh Rajput to light up Durga Puja pandals in Bengal
Share this on:
FacebookTwitterPintrest
By –
TNN
Updated: Sep 24, 2020, 23:06 IST
facebooktwitterincom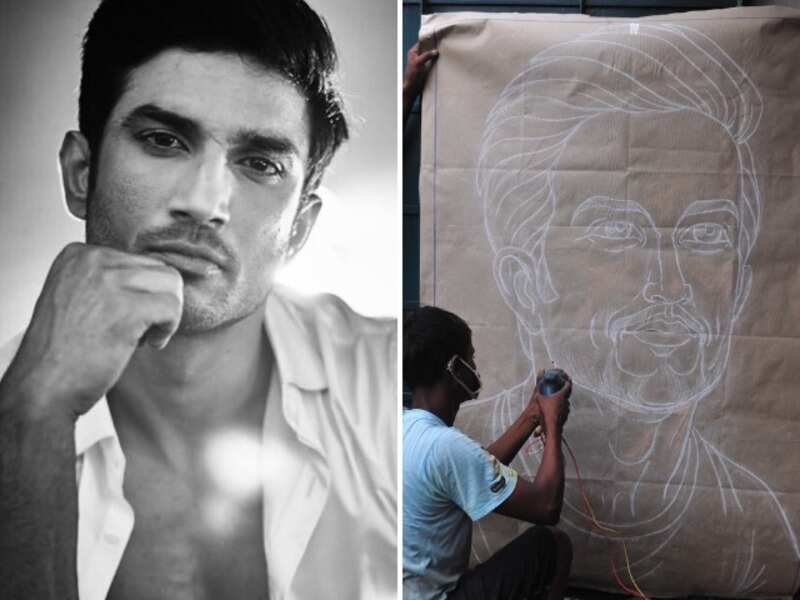 Now that various artists and Durga Puja organisers of Kolkata have decided to pay tribute to Sushant Singh Rajput through pandal decorations, the light artists of Chandannagar too are not far behind. As we speak, a number of lightmen from Chandannagar are busy perforating metal or fibre plates on a huge Sushant Singh Rajput stencil. "We perforate and put in LED lights before colouring the plate and polishing it with varnish. Right now, we are working on Park Street's illumination project by the government," said Babu, a light artist from Chandannagar. But why SSR, we ask. "We got an order from a popular Puja organiser in Chandannagar. They wanted to pay tribute to the late actor through our lightings," he said.
When contacted, Nirmal Kumar Das of the Chandannagar Puja committee said, "We all are pained by the untimely death of the young actor. We are not interested in the controversy that is taking place with regard to his death right now. We just want to remember him fondly and hope his soul rests
in peace."
To add to the celebratory spirit, Babu's team will also make lightings of Ma Durga and her children wearing masks.
End of the article