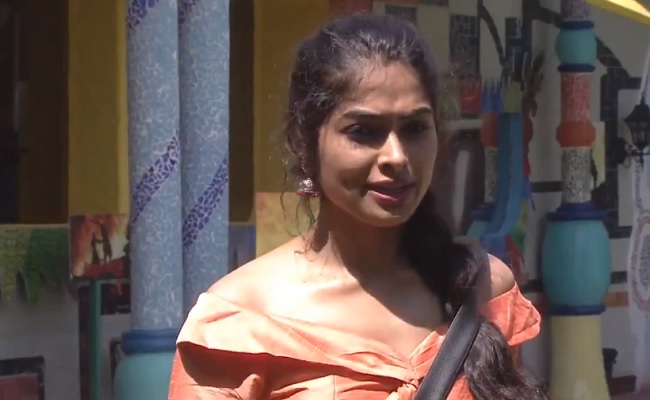 Divi Vadthya is one of the relatively unknown contestants that entered the Bigg Boss house this season. She is a model and a small-time actress.
She did a cameo in Mahesh Babu's Maharshi. Despite being not so popular Divi has instantly caught the attention of the young male audience with her beautiful looks.
They started trending hashtag DiviArmy and started posting the screengrabs of her from the show. However, Divi was hardly seen in the first two episodes leaving fans distraught. They started tagging StarMaa handle on Twitter with the demands of giving more footage to Divi.
The organizers and PR team quickly identified the popularity of Divi and have made the Thursday episode a Divi special.
Divi didn't letdown fans with her clarity of thought and no-nonsense nature.
Divi was on point in telling about her opinions on housemates and also didn't fall into the trap of Noel Sean who is controlling and confusing other contestants with his 'I-Know-Everything' attitude.
Given the response from Divi fans, Bigg Boss's latest promo also featured her where Amma Rajasekhar was seen flirting with her.