Parul Yadav: Only three drug users in India are women?
Share this on:
FacebookTwitterPintrest
By –
TNN
Created: Sep 8, 2020, 17:34 IST
facebooktwitterincom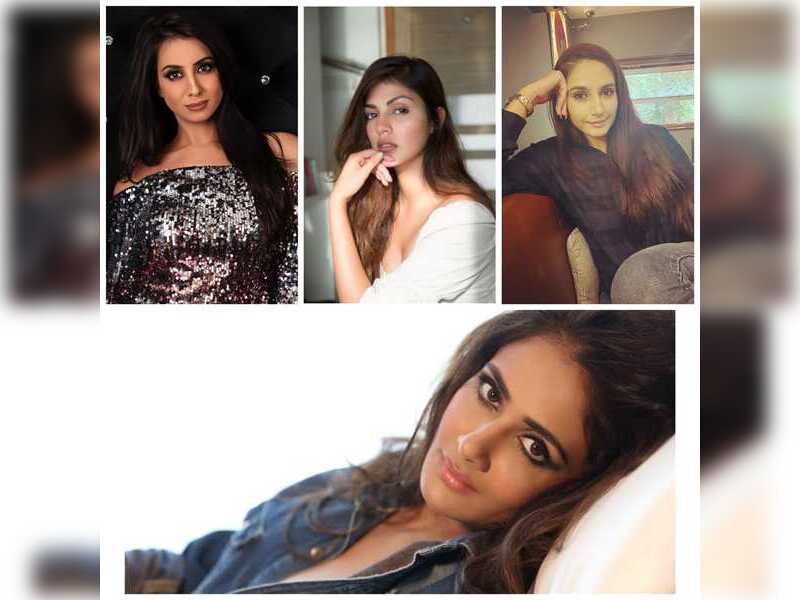 Actress Ragini Dwivedi's arrest by the CCB police in connection with an ongoing drug scandal came as quite the shocker to everyone. The crackdown continues and another same that made headlines was actress Sanjjanaa Galrani who was arrested during the Central Crime Branch raid at her Indiranagar residence. The actress, we hear will be under CCB custody for five days and has been taken to Goverment-run Bowring hospital for drug test today. Another name that made the headline was actress Rhea Chakraborty who was seen being taken for medical examination after being arrested by Narcotics Control Bureau (NCB) in drug case related to Sushant Singh Rajput's death probe.
The series of arrest making news, hasn't gone down well among many and one such name is of actress Parul Yadav who took to social media to speak up about the ongoing drug scandal and her reaction to the same. "Finally the fight for #genderequality has been won!! I am all for cleansing societal evils and drug abuse must be dealt with firmly but apparently the only drug dealers/ users in India are three women.. no one else – no corporate execs, business people, sportspeople or even male actors is doing/ dealing drugs… should we celebrate winning the gender equality fight or should we cry at how easy it is to prey on some of us.." She posted.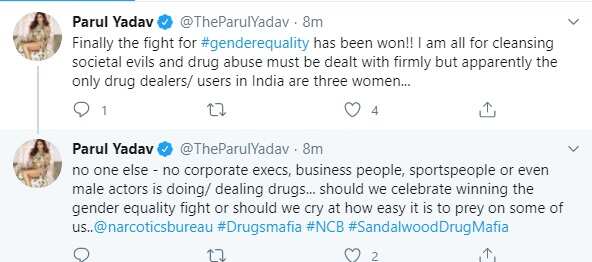 In her posts, the actress definitely looked irked by only these names making it to news and pointed out the issue on a clever way. The actress also tagged the narcotics bureau in her post trying to drive in her point.
End of the article