Megha Ray: My 2020's birthday has been the best one till now
Share this on:
FacebookTwitterPintrest
By –
Farzana Patowari
Updated: Sep 3, 2020, 16:01 IST
facebooktwitterincom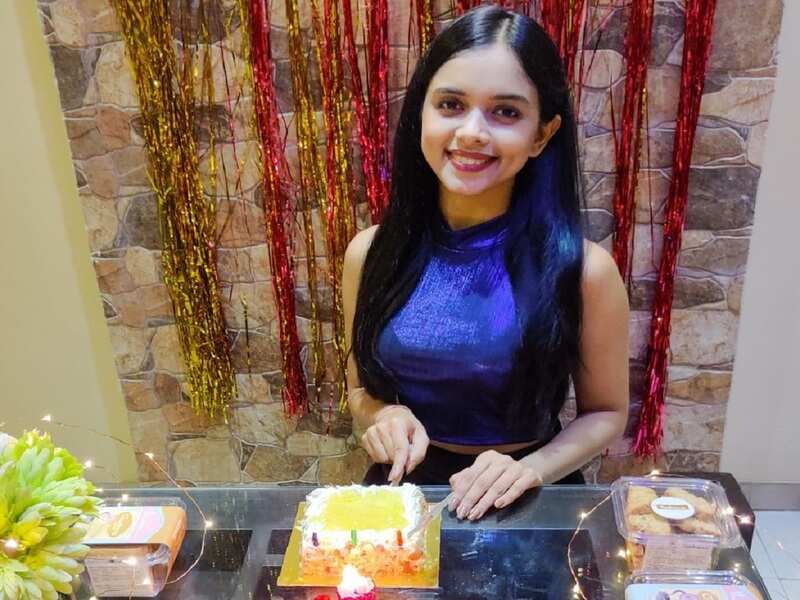 Everyone's birthday in 2020 has been different than expected and
Dil Ye Ziddi Hai actress Megha Ray also had one such amazing birthday. The gorgeous actress celebrated her lockdown birthday in an old school manner with her parents.
Megha Ray's beautiful birthday celebration got us all craving for mom cooked food, binge-watching web series, and dressing up and being a part of her fun birthday celebration. Megha said, "I was expecting my birthday this year to be pretty ordinary, nothing great and happening, but, surprisingly, I think this was one of my best birthdays so far. My mom baked a cake and I decorated it with melted chocolate although the decoration ended up looking like 3-year-old kid's work, but still it was great fun. I felt like a child again, I decorated the house with fairy lights, cake cutting and my mom, dad and I set up some mood lighting and we put on some music and we started dancing. We had a blast" shares Megha.
She further added, "I got to spend a lot of time with my parents. This was after a long time, we were all together at home together for my birthday. There have been times, when I couldn't go home on my birthday. So, I'm glad that I could be with my family on my special day. It was a memorable experience and I will cherish these memories for ever. This was a beautiful experience and it brought things into perspective that even in the most difficult circumstances you can find reasons to be happy and smile and make the best out of it. I have decided to make the most of all my forthcoming birthdays irrespective of the circumstances"
End of the article