The Retribution hasn't been seen for almost a week in the WWE. They were last seen on previous week's Monday night Raw, interfering in the main event tag team match. Surprisingly, they were also absent from WWE Payback.
Former WWE interviewer Renee Young was watching WWE payback this evening. Renee was expecting the rebellious group to be present at the ThunderDome. It looks like Young was interested in some mayhem on Television.
However, on not seeing the group, the former WWE commentator asked the reason for their absence. She took to social media to call out WWE.
So uhhhhhh where's Retribution? 😐

— Renee Paquette (@ReneePaquette) August 31, 2020
CM Punk replied to Renee Young and solved her doubt. The 'Straight Edge Superstar' asked her to focus on Ice Hockey instead.
Watching hockey. Shhh.

— player/coach (@CMPunk) August 31, 2020
Currently, the NHL post season in under progress. WWE will certainly face a tough time in terms of viewership due to the clash of timings with the NHL.
Also Read: Roman Reigns Wins the Universal Championship After Shocking Turn of Events
Retribution missing from WWE Payback might have a Roman Reigns connection
Retribution made their debut almost a month back in the WWE. They let themselves known through a cryptic appearance. Later that night, they destroyed the Performance Center.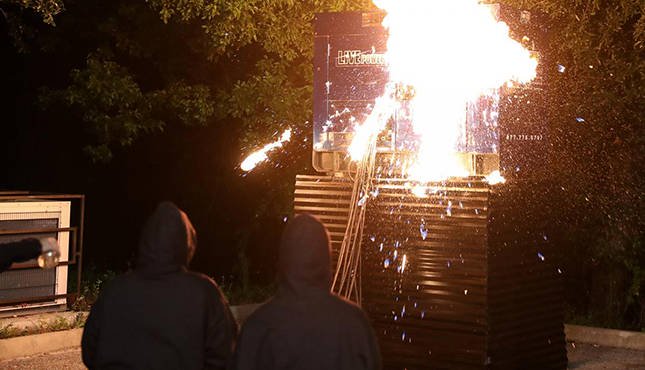 Since then, week after week, the rebellious group has been attacking WWE superstars backstage and in the ring. They have also destroyed various assets of the WWE Performance Center.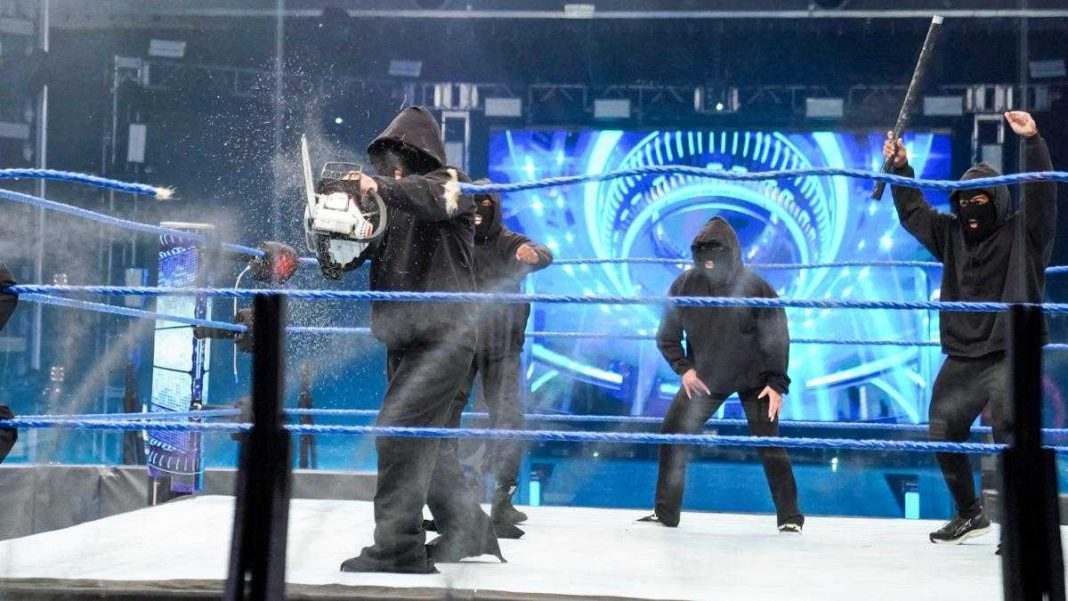 They were last seen on last week's edition of Monday Night Raw. The group attacked Dominik and Rey Mysterio during their main event match on Raw.
However, a key thing to be noticed is that the group wasn't seen at SummerSlam. The group wasn't seen on SmackDown and they weren't seen tonight as well. They were present after SummerSlam on Raw, however, Raw isn't the brand Roman Reigns currently belongs to.
Surprisingly, there is one thing in common between all these events and Retribution. Yes, you guessed it right – the presence of Roman Reigns. With everyone guessing the identities of Retribution members, Roman Reigns being the leader of the group is a sure possibility.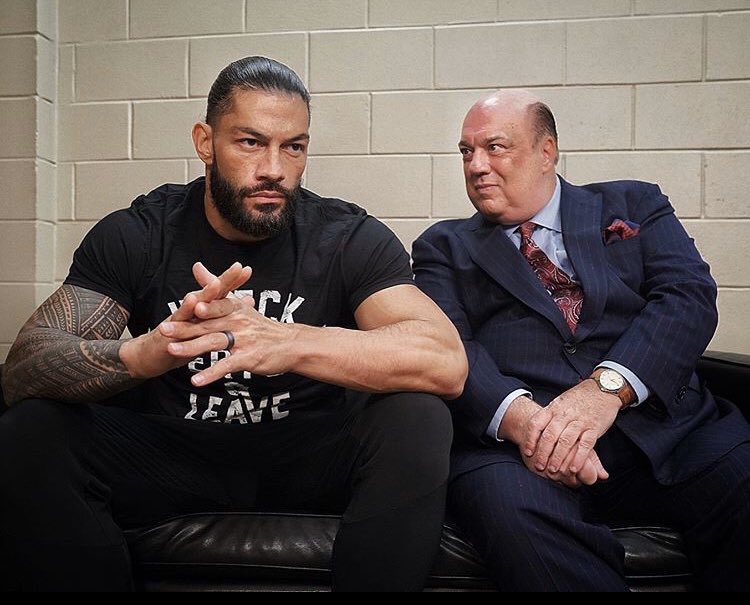 The chances are even higher as Reigns started his main roster career as one of the flag bearers of justice in the Shield. Reigns is now back as the bad guy and with him teaming with Paul Heyman – anything is possible.