Saif Ali Khan says turning fifty is petrifying, thanks mother Sharmila Tagore's genes which makes him look younger
Share this on:
FacebookTwitterPintrest
By –
TIMESOFINDIA.COM
Created: Aug 27, 2020, 12:48 IST
facebooktwitterincom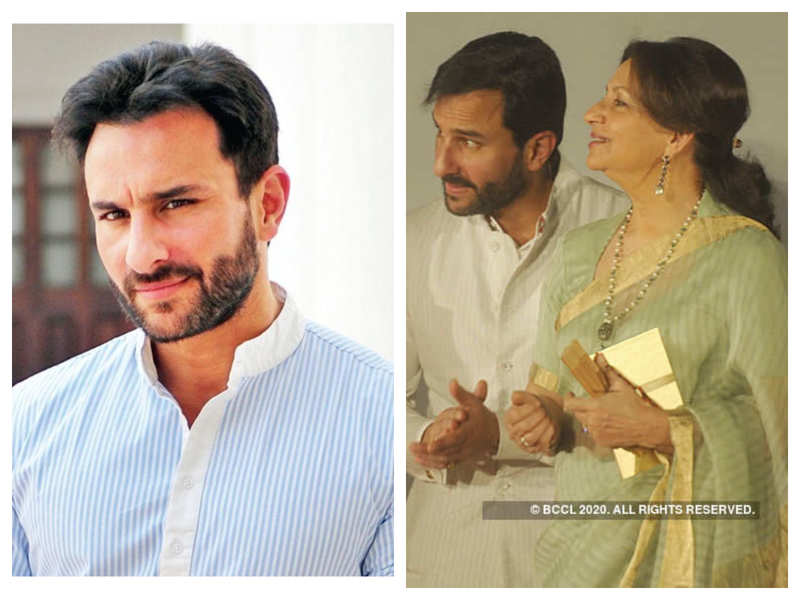 Saif Ali Khan, who recently turned 50, can still easily give his younger counterparts in Bollywood a run for their money. The actor thanked his mother Sharmila Tagore's genes for his younger looks even at this age.
In an interview with Neha Dhupia for her podcast, Saif reportedly said that he is relieved that his mother Sharmila Tagore looks young and looks young because he feels that he has inherited her genes. According to him, with this, he might be able to fool people into looking 50 even when he is 60.
When asked if he is having any mid-life crisis, he reportedly said that he doesn't feel it because he has done enough in his life. Talking about turning 50, he added that it is petrifying but he is happy with how it's gone and doesn't have any dissatisfaction.
Saif celebrated his 50th birthday with wife Kareena Kapoor Khan, son Taimur and a few of their friends and family members during the lockdown. He also recently announced that he is writing his autobiography. It is slated to hit the shelves in October 2021.
The actor along with wife Kareena Kapoor Khan also announced that they are expecting their second child after Taimur Ali Khan.

End of the article