After impressing one and all with his magnum opus, 'Tanhaji: The Unsung Warrior', filmmaker Om Raut is all set with his next titled, 'Adipurush', starring Prabhas in the lead role. In an exclusive interview with ETimes, Om spills the beans on Prabhas' character, the film, and more. Excerpts from the interview…
Tell us something about the film.
The story is about Adipurush. It is one of the names of Prabhu Ram.
Was Prabhas your first choice for the film?

Prabhas was the obvious choice for the role. I believe he is at the right point to do the role. His eyes, his stance fits perfectly into Adipurush's description. There is nobody else who can do the role. I am really glad that he accepted the role.
Have you met Prabhas before? How is he as a person?
We have known each other and have spoken on the phone before but it was during the narration that I met him for the first time. He is one of the leading stars in the country right now and he is the sweetest person I have ever met. He is very kind to everybody. I think he is a great guy.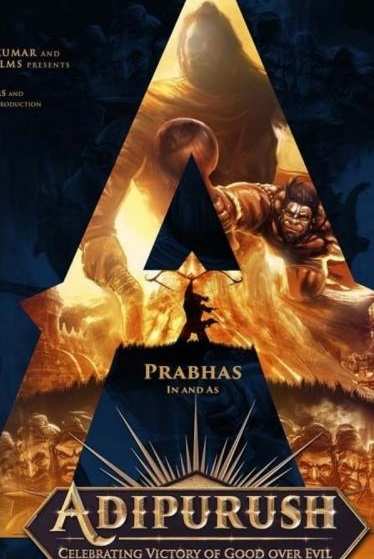 Will we see Prabhas doing something special in this film? Will he undergo any physical transformation?
Prabhas is working on his physique right now. Adipurush is an ace archer and he has a great body. So he is aiming for the physique of an archer.
How did you come up with the idea of making the film based on 'Adipurush'?
I have been wanting to do this film for a long time. During the lockdown, we were all at home. I started working on it then. I had a basic draft written. During the lockdown, I decided that I should look at it again, and in the first two months of the lockdown, I figured out that we can work on the movie. I completed the draft and I narrated the script to him after the lockdown.
How do you plan to shoot for the movie amidst this pandemic?
We will be shooting next year in January. Hopefully, coronavirus will be out of our system by then. Even if it is still there, we are planning to take all the precautions necessary. There are guidelines that have been issued by the Government and we will follow that.
Produced by Bhushan Kumar, Krishan Kumar, Om Raut, Prasad Sutar, and Rajesh Nair, 'Adipurush' is set to release in 2022.