Last month a video of an 85-year-old lady performing lathi-kathi went viral. The woman attracted a lot of attention from various parts of the country, and also from Bollywood celebrities. While many came forward and extended help to Shanta Balu Pawar aka warrior Aaji, who once made a living by performing lathi-kathi on city streets, it is Sonu Sood who's came forward in a big way. The messiah of migrant workers helped her to set up a martial arts and self-defence school in Pune where she will be training children in the art she aces.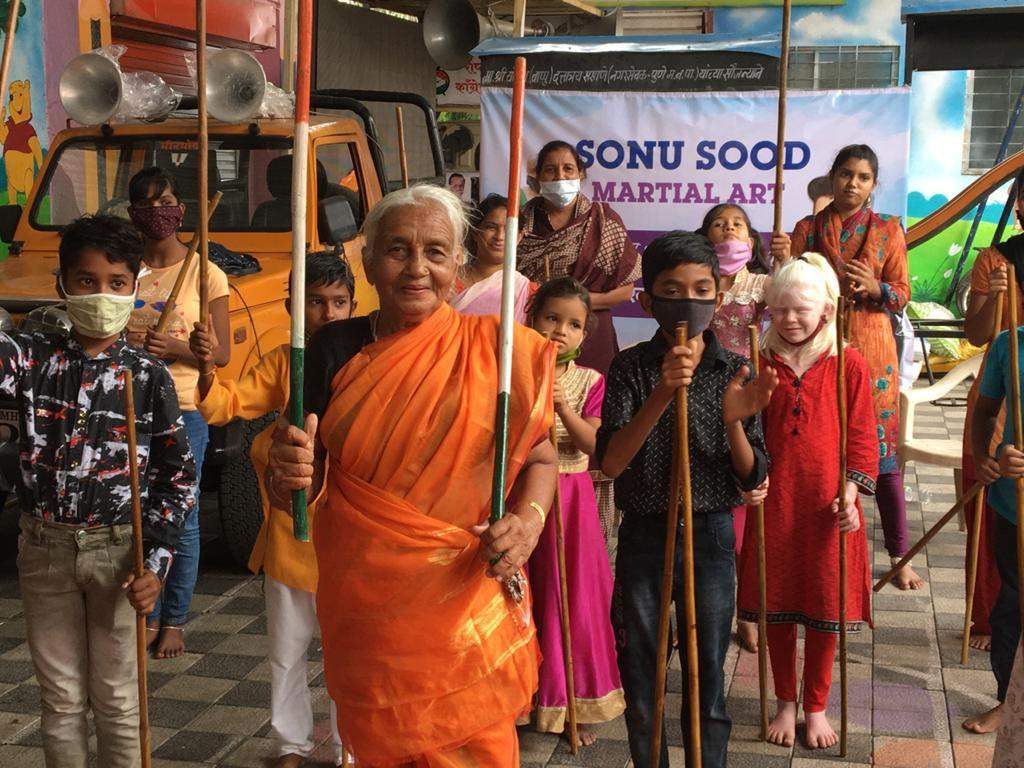 Talking about his move, Sonu, who had then twitted to help him with her contact and coordinates in order to reach out to her, tells Bombay Times, "When you see such talent, you want to pass it on to other people also. That lady at this age can inspire so many people, who say things like, 'mera toh umar hogayi hai, mujhe kuch nahi karna.' I thought she deserved a platform and what better way to pass this talent on through a school."
The school which was inaugurated on the special occasion of Ganesh Chaturthi in Pune has been named after Sonu himself. "I wanted the school to be named after her, but she insisted that she will call it Sonu Sood Martial Arts School. When for the first time I spoke to her and bounced the idea she was very excited saying that she always wanted to come up with her own training school. So, we are taking care of the expenses and Aaji can earn and make a living out of the minimal fees from her students. She wanted me to come for the opening, she calls me beta. I connected with her though video call. I am stuck in Mumbai with a lot of work. And frankly, it is her school and I didn't want to take away attention from her on the big day with my presence," he signs off.
End of the article