Choti Sardarni update, August 18: Meher throws a surprise party for Param
Share this on:
FacebookTwitterPintrest
By –
TIMESOFINDIA.COM
Created: Aug 19, 2020, 11:08 IST
facebooktwitterincom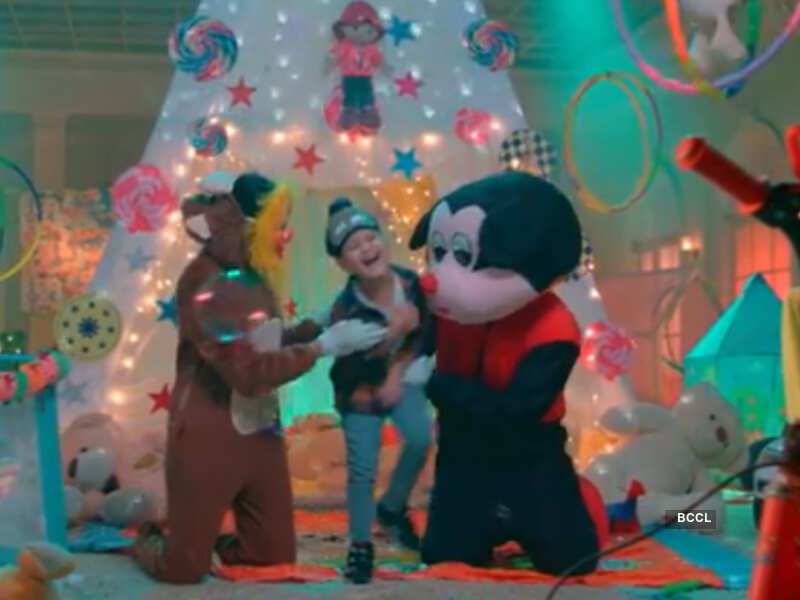 In the latest episode of Choti Sardarni, Vikram comes out to see, who rang the bell. Bittu and Rana hide behind the window and slowly slide the pizza box, which was ordered by Vikram.
Param talks to Yuvi over video and tell him the surprises planned by Meher and Sarab. On the other hand, Meher hears Sarab praising her in front of Harleen and Robbie. She dreams of dancing with Sarab and the later comes in front of her for real.
Param is all set to go to the party but Meher sees that Karan's fever has increased. Meher calls the doctor and rushes to the hospital. Param is angry when Sarab tells him that Karan is not keeping well and they have to postpone the party. He throws stuff and leaves the room.

Later, the doctor informs them that a baby's temperature rises after getting injecting, hence they shouldn't worry.
Meher sees Param praying to God telling him to take back 'chhota baby'. Param is furious and calls Meher 'bad'. As Sarab goes to scold him, Meher stops him and says parents will go to any length to make their kid happy and scolding is not the option.
She thinks of organising the party for Param as promised to him earlier.
Meher and Sarab disguise themselves as stuffed toys and surprise Param with his own tent party. Param is too happy and enjoys the party with his parents.
Meher promises to spend half day with K for Karan and half a day with P from Param.
Rana and Bittu slyly get inside Vikram's house. Dr. Aditi also comes at the same time to meet Vikram.
End of the article