Kangana Ranaut's team hits out at Ranbir Kapoor, calls him a serial skirt chaser
Share this on:
FacebookTwitterPintrest
By –
TIMESOFINDIA.COM
Created: Aug 10, 2020, 13:07 IST
facebooktwitterincom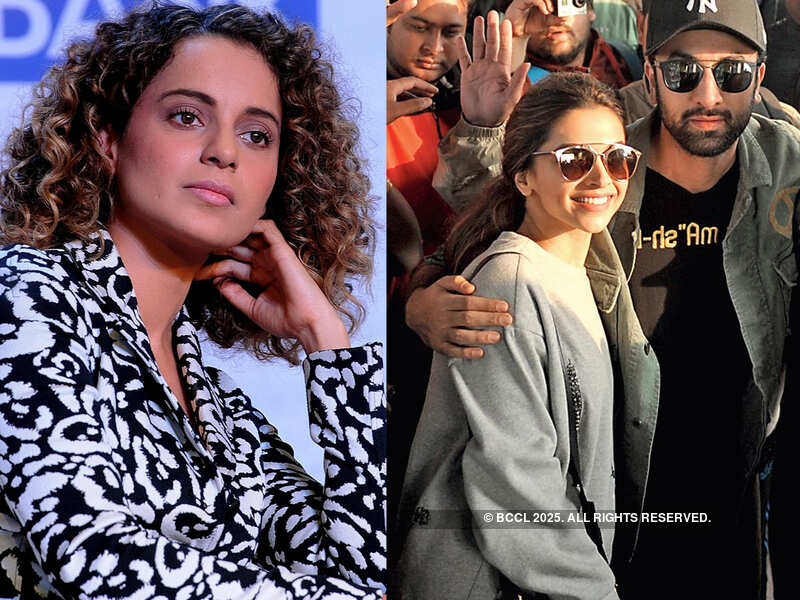 Kangana Ranaut has officially no presence on social media, however her digital team voices her through and shares her photos on social media, through verified handles. Recently Kangana Ranaut's team hit out at Ranbir Kapoor, tagging him as a serial skirt chaser. They also mentioned Deepika Padukone in the post that was shared on Twitter.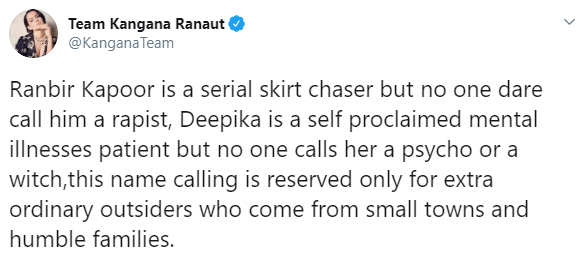 "Ranbir Kapoor is a serial skirt chaser but no one dare call him a rapist, Deepika is a self proclaimed mental illnesses patient but no one calls her a psycho or a witch,this name calling is reserved only for extra ordinary outsiders who come from small towns and humble families," shared Kangana Ranaut's team, while replying to a post about nepotism.
Kangana Ranaut's team had also shared a post about 'Chaploos outsiders', crediting the statement to KR, seemingly referring to the actress. "Chaploos outsiders support mafia only for one reason and the reason is their mediocrity, nobody is threatened by them and they take full advantage of conflicts faced by few like Kangana and SSR by openly denying and mocking them .. –KR," Kangana's digital team had posted.
End of the article