Exclusive – Disha Vakani aka Daya would come up with a 'mad line' during any argument scene on Taarak Mehta Ka Ooltah Chashmah, says Ambika Ranjankar
Share this on:
FacebookTwitterPintrest
By –
TIMESOFINDIA.COM
Updated: Aug 5, 2020, 09:25 IST
facebooktwitterincom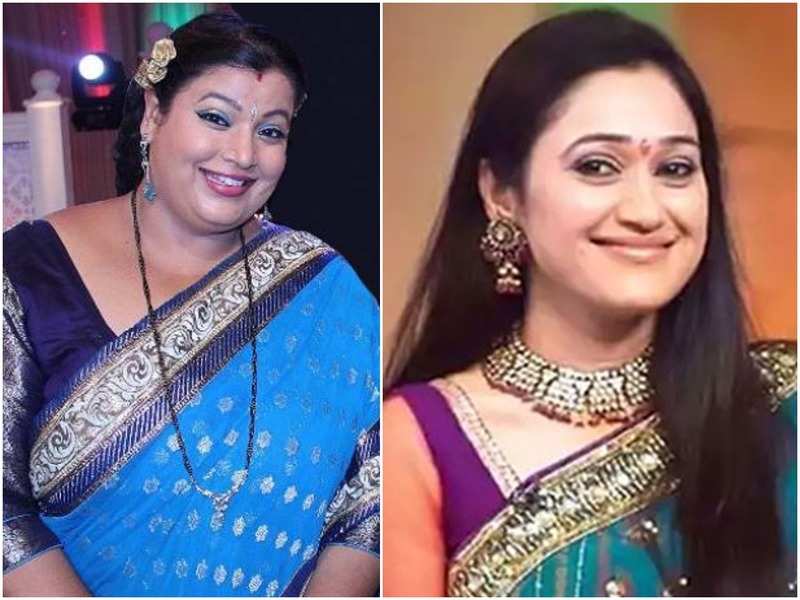 Taarak Mehta Ka Ooltah Chashmah recently made a comeback with a bang and took the number one spot on the TRP charts. The show which has been on-air since last 12 years continues to entertain fans. Recently, actress Ambika Ranjankar aka Mrs Komal Hathi joined ETimes TV for an exclusive conversation and shared that they miss Disha Vakani but they understand her commitment towards her family. She further added that while shooting for an all combination artist sequence which would have a small tiff, Disha would come up with a complete mad line leaving everyone amazed. But now they skip it as only Disha could do justice to such dialogues.
"Disha and I have done theatre together. We did a play which had a successful run of 350 shows. We also did another play in 2008. I share a great bonding with Disha and I am still in touch with her. We miss her a lot. When we would shoot the all combination episodes and if there was a small argument in the sequence, we knew that Daya would come up with something unique. Now, when we shoot and if we come across a mad line we always tend to discuss who will now say this mad line or attempt it. We then skip it as we know that only Disha could do justice to it. Then we feel a little bad also that it was such a superb line but we will have to skip. We respect her personal decision. She is not just an artist, end of the day she is a human being and she has her commitments. We respect that decision."
Talking about the show completing 12 years, the actress said, "It feels so good that we have completed 12 years. Wherever we go fans appreciate our work. We were just entertaining them but when we talk to the fans we realise what all good things they have taken from us. Sometimes we are surprised that unknowingly a lot has been conveyed. It is a great feeling and when we started we never realised we will come this long. It feels proud. We just went with the flow. We all trusted each other and the journey just continued."
Ambika also talked about her bond with other actors on the show, "I bond with everybody. But the people who I have known for the longest time would be Dilip Joshi. We worked together in a play in 2003 and since then I've been working in TV shows. In 2007, we did another Gujarathi play and due to which we are connected with each other. The play that we did in 2007 also had Champak chacha aka Amit Bhatt and Baaga aka Tanmay. Because of that bond we always have something going on between four of us. Since, we had spent such a long time working with each other and travelling for those plays that we have a category of jokes that we four use amongst us," she shared.
End of the article