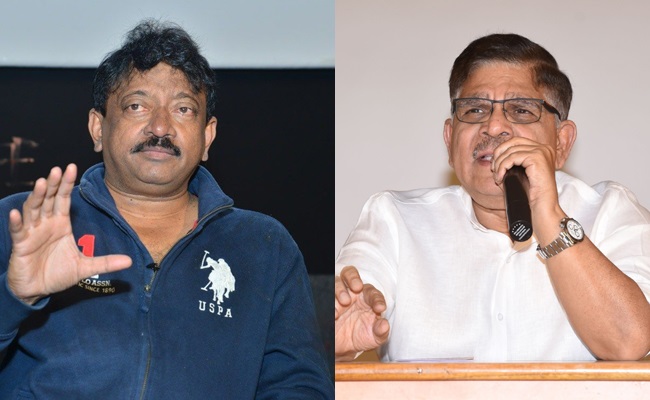 Ram Gopal Varma is in the process of making a film on Allu Aravind. This film is going to be the second one in the series of "Power Star".
But the point is RGV must be facing a problem this time and he may stall the making and releasing of this film, as per the sources.
The reason is Allu Aravind is moving some political power centers in Telangana State. It is known that he is close to his Aha partner J. Rameshwara Rao, the owner of My Home who is a good friend of Chief Minister KCR.
To prevent RGV from making controversial films targeting celebrities, which may potentially result in public nuisance, some decisions are being made as per the inside reports from political circles.
"Though RGV has been saying that he is exercising his Freedom of Expression, there will be many other unexpected ways to stop him, if the government really decides", says an insider.
He also says, "It should be remembered that the government kept Mahesh Kathi away from Telangana state for six months when he hurted the sentiments of religion.
It should also be underlined how the governments of some states and the courts are reacting when some random people are posting something demeaning on some persons on social media".
RGV has also announced characters of KCAR and KTAR resembling KCR and KTR in his other film titled "RGV Missing".
So, with all this we can understand that if he makes a film on Allu Aravind and with characters from the present government, it is going to be really tough for him. We have to see how the things will move.
CLICK HERE!! For the In Depth Updates on all the OTT Content