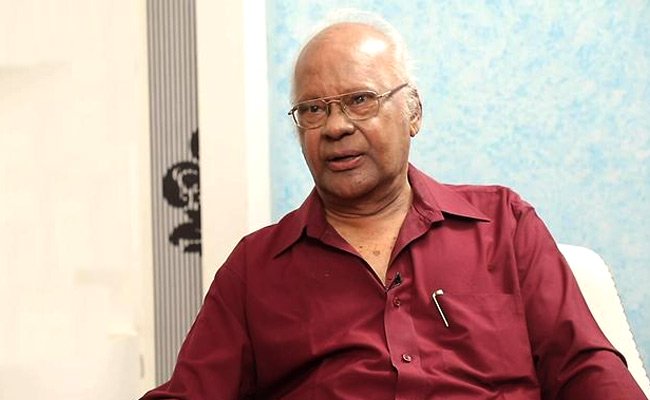 Renowned actor Raavi Kondala Rao, 88, died following a heart attack on Tuesday.
Raavi Kondala Rao worked in 600 films essaying roles of father, grandfather, and other character roles in most films.
He began his career in the 1950s. In a career spanning six decades, he established himself as an accomplished character actor. His first film was 'Shoba' in 1958.
His journey with films has been quite long and he penned several books on the old films right from the silent era.
His last film as per the present records in Ram Gopal Varma's "365 Days". He is known for huge sense of humor both in speaking and writing.
His wife Radha Kumari, also a popular actress, passed away in 2012. Ravi Kondal Rao has a son named Shashi Kumar.
Tene Manasulu (1965), Ali Baba 40 Dongalu (1970), Andala Ramudu (1973), Pelli Pustakam (1991), Brundavanam (1993), Madam (1994), Bhairava Dweepam (1994), Radha Gopalam (2005), and Varudu (2010) were some of his notable films.
Many seniors in the film industry are shocked to know this sudden news.Greatandhra extends condolences to the bereaved family.
CLICK HERE!! For the In Depth Updates on all the OTT Content